Visitor's Guide to CMA
Plan Your Visit Based on Your Party!
You are planning a trip to Clearwater, Florida, or perhaps you are a Tampa Bay local. Interested in coming to CMA, but not sure what to book exactly? Clearwater Marine Aquarium provides a wide variety of fun and learning opportunities far beyond your general admission ticket!
Are you:
Let us guide you through your planning process!
Download this guide to help you find the best way to experience Clearwater Marine Aquarium
For Little Marine Explorers
Recommended for children ages 2 and up
Have little ones that want to have fun and be hands on? Or perhaps you are homeschooling and want to make sure your child is also learning while having fun?
HERE ARE SOME RECOMMENDATIONS FOR YOU
DON'T MISS PRESENTATION:
SLIME TIME WITH PROFESSOR PEDUNCLE!
Meet Professor Peduncle and see how to make slime in this fun and interactive show in Atlantis Theater.
Also, make sure to check out our camp options.
For a Couple's Retreat
Create a special memory for the both of you.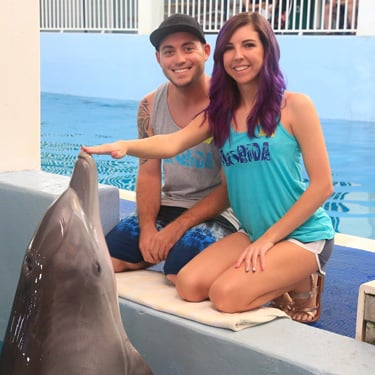 HERE ARE SOME OF OUR RECOMMENDATIONS FOR COUPLES!
Book this one ahead of time with our Education team.
Capture the moment with one of our resident dolphins!
DON'T MISS PRESENTATION:
ALL ABOUT OTTERS AT OTTER OASIS
Walle and Boomer are the cutest otter duo!
Learn about North American river otters and have fun watching these two characters interact.
For Future Marine Biologists/Animal Care Specialists
Recommended for ages 10 and up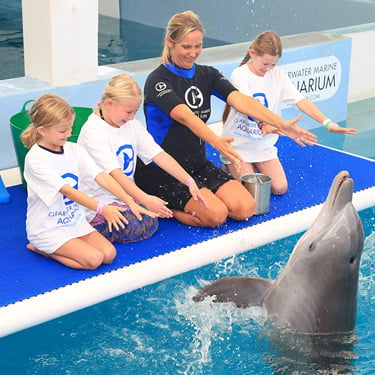 DON'T MISS: SURGICAL SUITE EXHIBIT.
You may even see a sea turtle or river otter exam!
Also, check out our Marine Academy or Career Shadow programs.
For a Family Vacation
For multi-generational families on vacation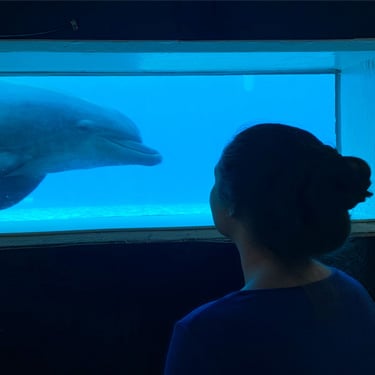 DON'T MISS: MEET OUR DIVERS PRESENTATION.
Everyone will have fun interacting with our divers while watching our sea turtle residents and fish swim by at Mavis's Rescue Hideaway.
For the Dolphin Fanatic
Recommended for dolphin fans ages 7 and up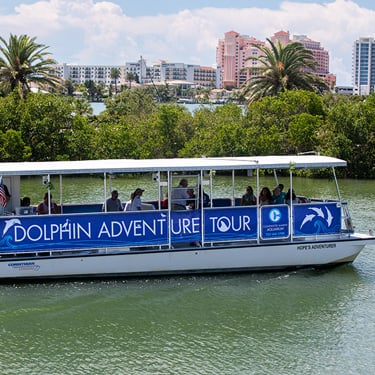 DON'T MISS: RESIDENT DOLPHIN TALK
See Nicholas at Dolphin Terrace